Learn about SonarQube & Oobeya Integration...
To increase customer satisfaction and engagement, all product teams aim to deliver high-quality products to end users. Therefore, engineering teams strive to develop more reliable, secure, high-performance software and systems.
1. Navigate to Administration > Security > Users and generate a new Token in SonarQube to connect with Oobeya.

2. Copy and save the Token to use on the Oobeya data source connection.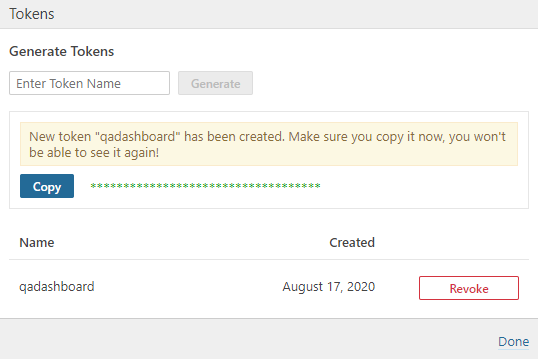 1.

Log in to Oobeya with an

Administrator

account.

2.

Navigate to

Market Place

and select the

SonarQube

addon and then click the

"Install"

button.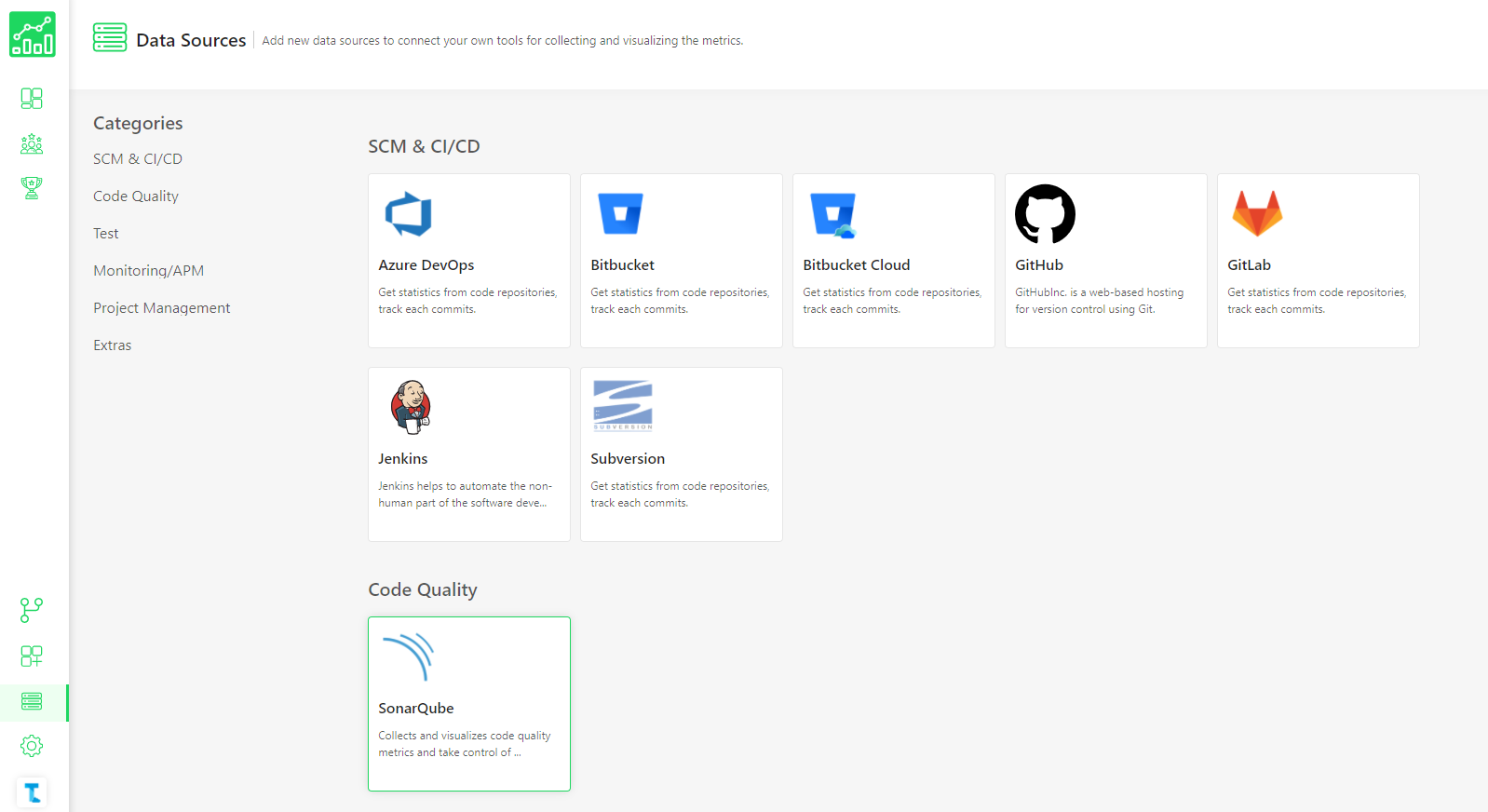 1. Navigate to
Data Sources
, and select SonarQube to add a new data source.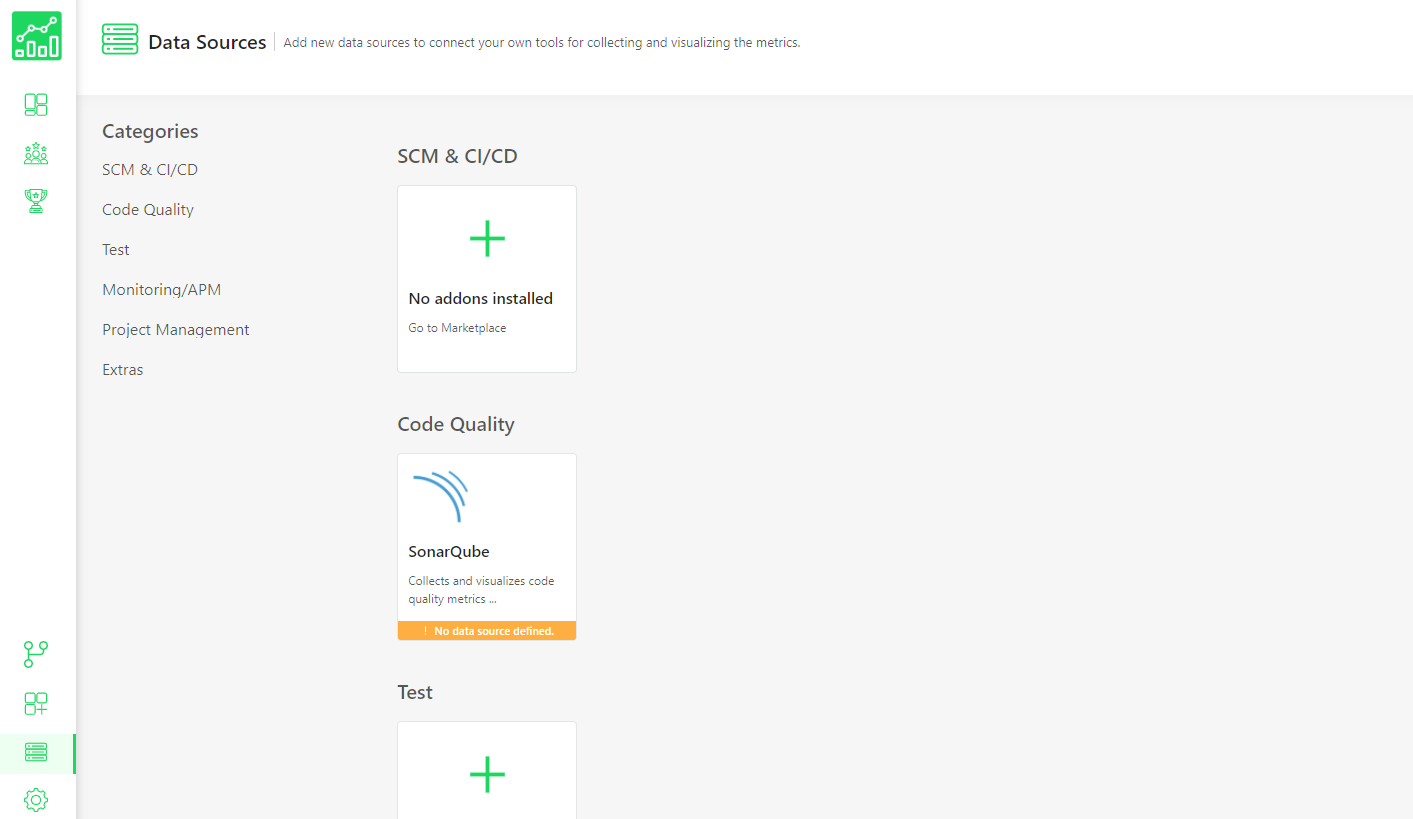 2. Click the
"New Data Source"
button and fill in the form using the Token which was generated on SonarQube in the first step.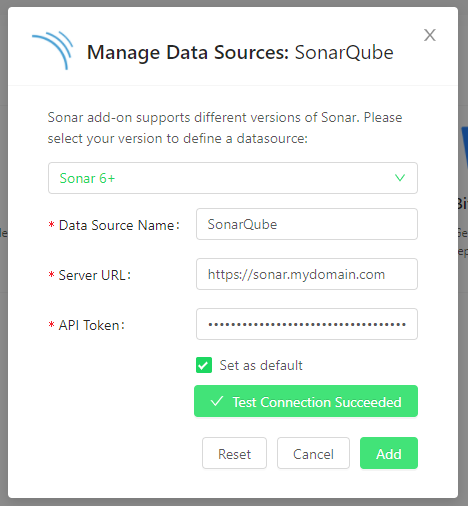 3. Click the
"Test Connection"
button to verify the connection.
4. Select the
"Set as default"
option in order to provide a default data source to the Scorecards.