Learn about widgets and how to add a new widget to your Dashboards...
Widgets are the basic visualization panels that build Dashboards in order to enable real-time quality monitoring.
Each widget is designed to clearly visualize the data collected from your own Data Sources.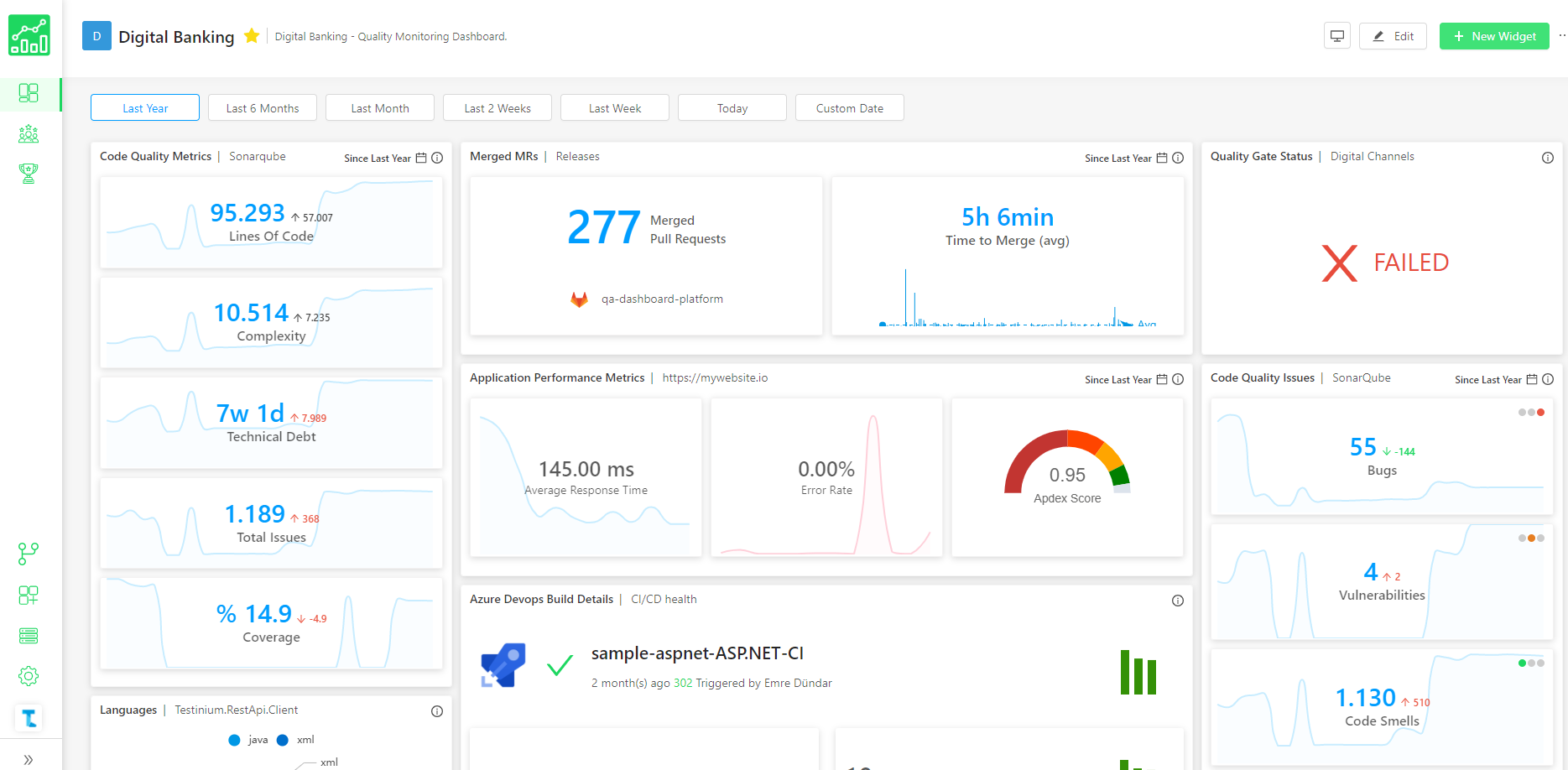 1.

Open the

Dashboard

you want to add a new widget.

2.

Click the

"New Widget"

button.

3.

Select an addon to add a widget. You can only see the addons that you have installed and added a data source before.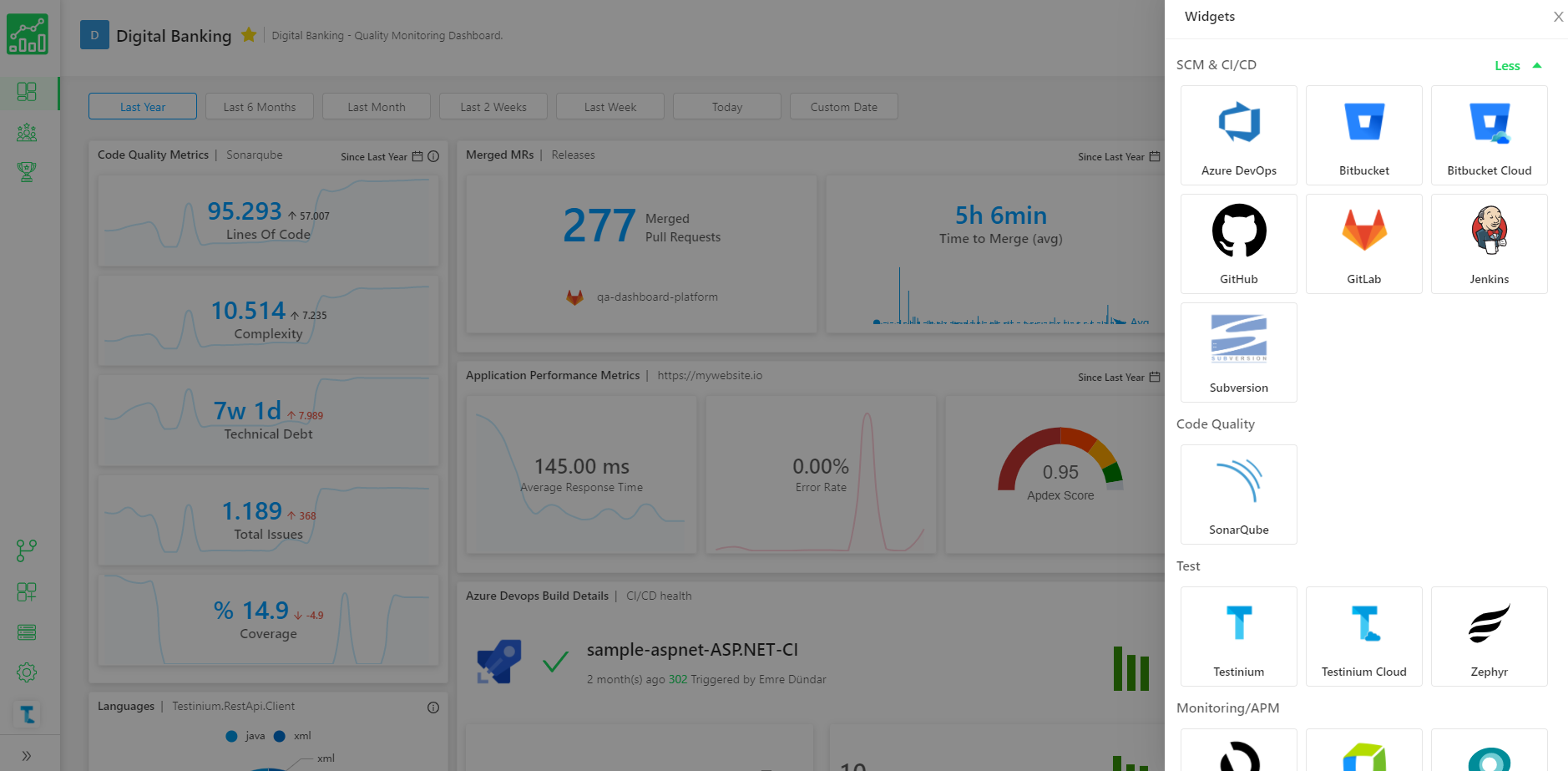 4. Select the
Data Source
you want to use.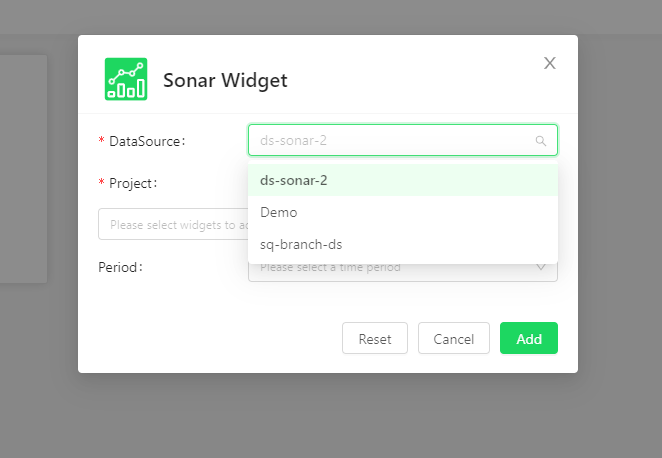 5. Browse or search for the
projects/applications/components
that you want to visualize. Some of the widgets are supported for multiple selection.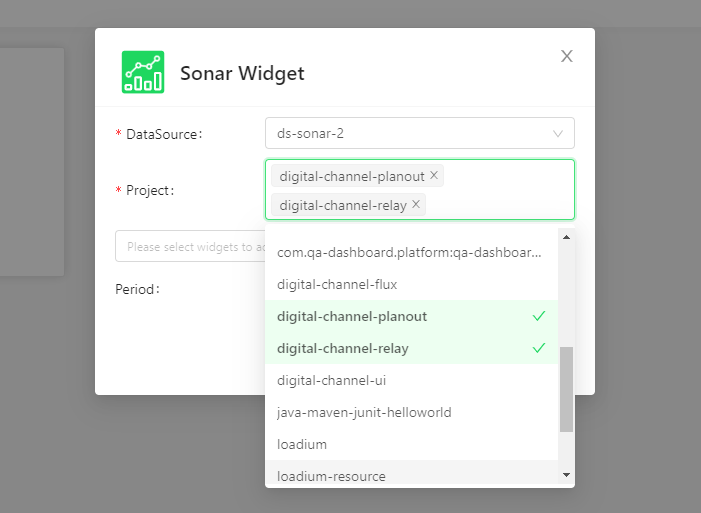 6. Each addon has its own
predefined widgets
. You can select and add
predefined widgets
to visualize your data easily.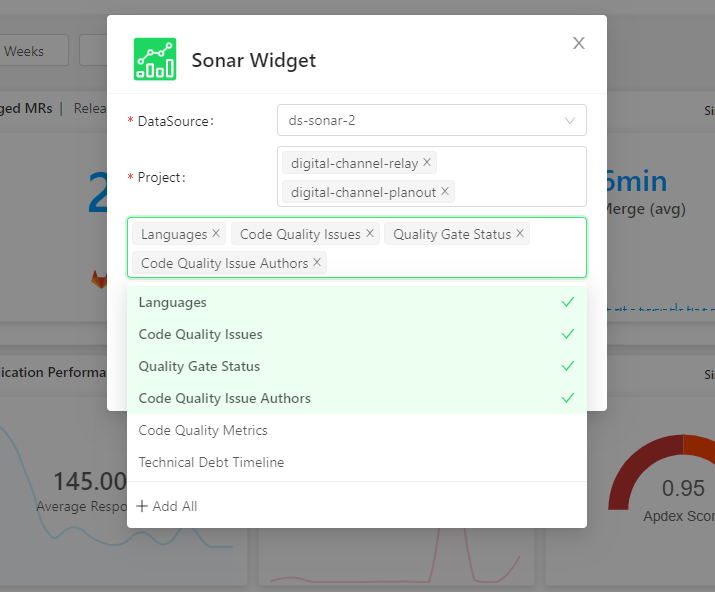 7. Select a period for your widget. Predefined Widgets visualize your data for the selected date range (
on a timeline, or with a comparison...
).