Adding Notifications for Slack
Learn about how to add notifications for Slack channels...
Oobeya has an integration with Slack to send notifications and reports to your own chat channels. See the steps below to add channels and incoming webhooks for Slack.
After creating incoming webhooks, you can connect the Oobeya notification service with Slack.
1.

Open Slack and click the "

Add channels

" icon.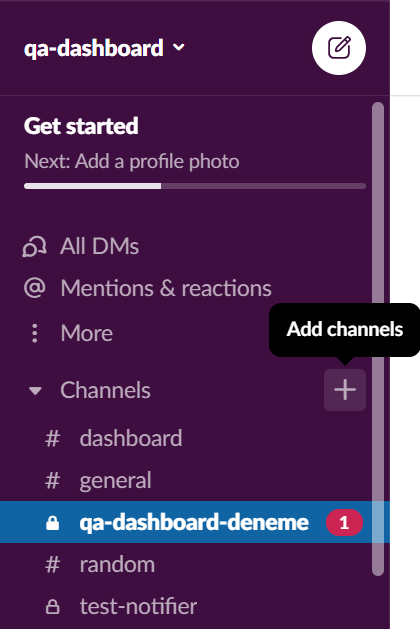 2. Select the "Create a channel" option.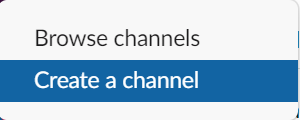 3. Enter the channel name and select the privacy option. Then click the "
Create
" button.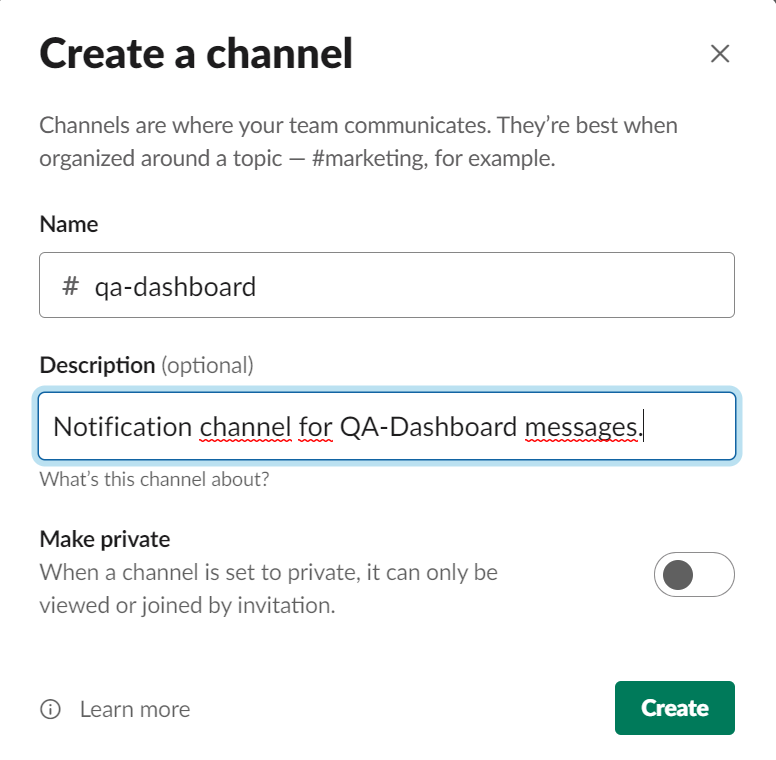 4. You can either add people to your channel or skip this step.

If you want to skip, click "Skip for Now".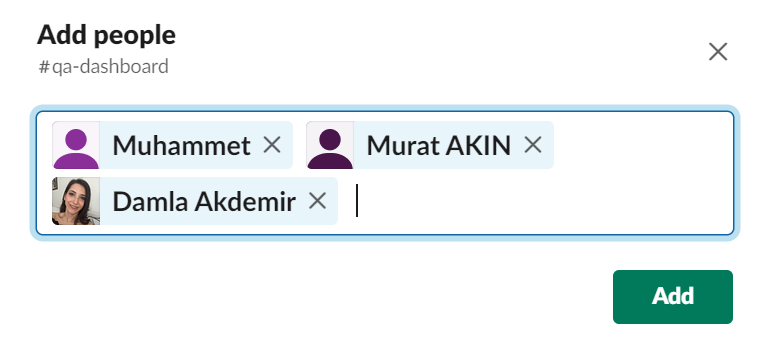 If you prefer, you can add users to your channel.
5. After all steps are done, it takes the final form as in the following.
1.

Click the

"Add an app"

link.
Option 2: Navigate to channel info and click "Add apps".
2. Click the "View / Add" button for "
Incoming Webhooks
".
3. Click the "
Configuration
" button.

4. After you are navigated to the browser, click the "
Add To Slack
" button.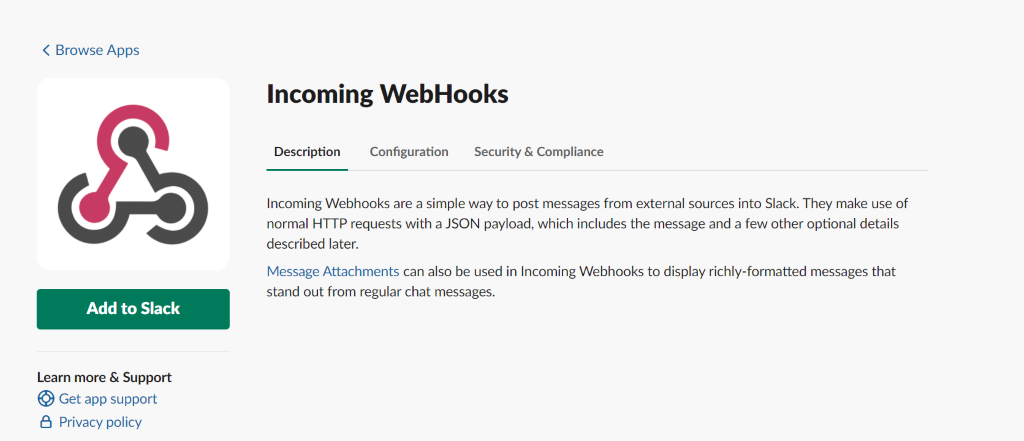 5. Choose your channel or username, then click the "
Add Incoming WebHooks Integration
".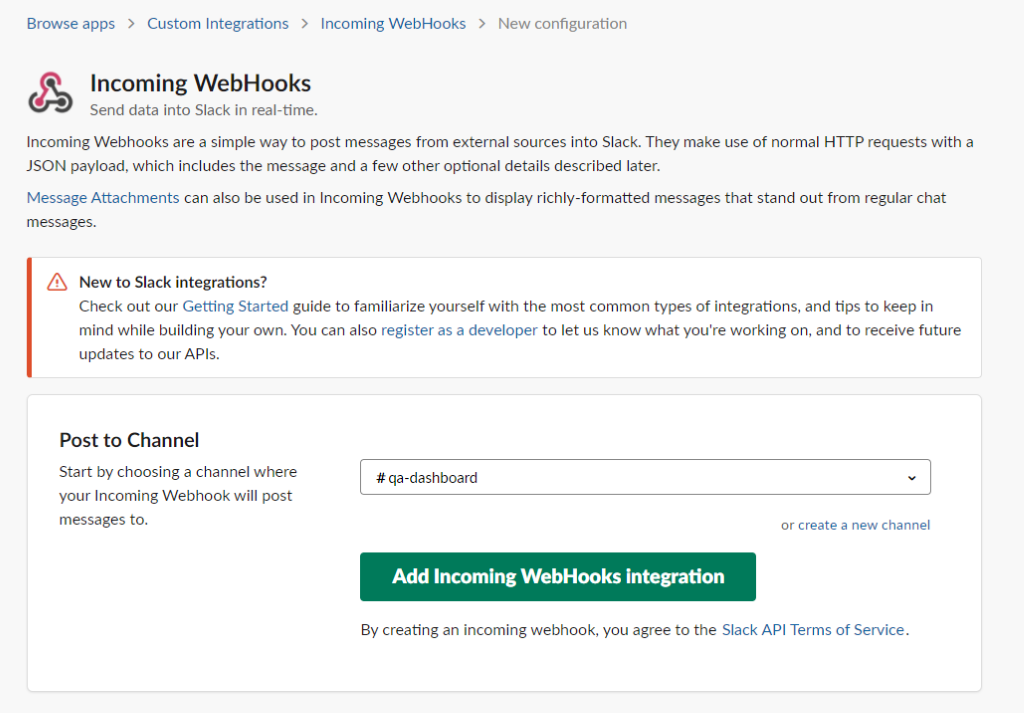 6. Now, you have added the Incoming Webhook URL. Copy this URL to the clipboard. (It is useful to keep it somewhere).
7. You can always manage your integration below the page;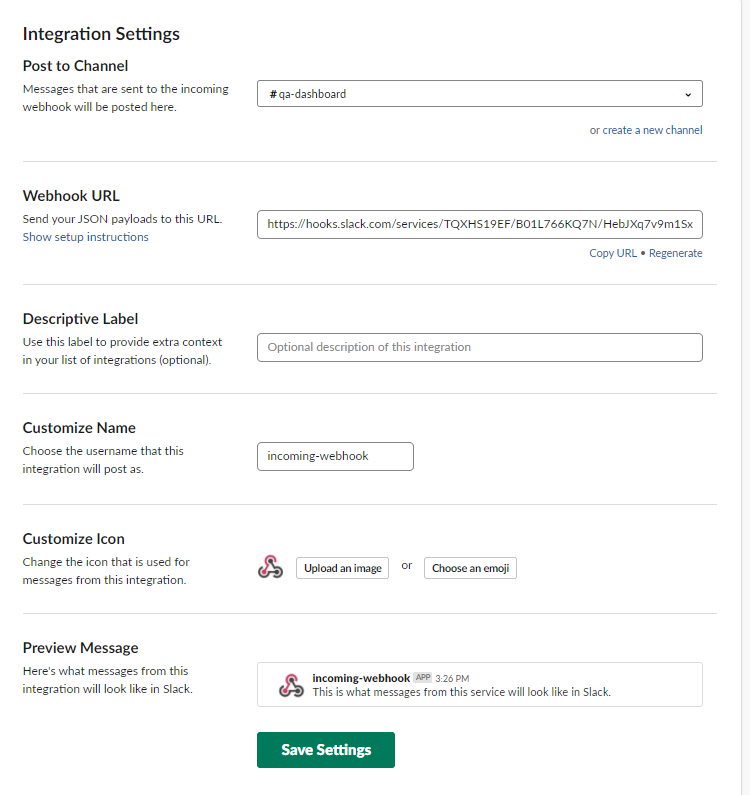 1. Open the
Profiles & Teams
. Select the
Profiles
or
Teams
tab to add a new notification.
2. Click the
Add Notification
button and configure the notification settings.
3. You can test the connection via the "
Send Notification Now
" button.
4. Click
Add
to save the notification settings.
That's it! Now you have a scheduled notifier for your Slack channel.